German car giant Volkswagen is to launch a radical new model for developing markets; a big brown horse. Following the cancellation of its sub-Lupo project for the Chinese market, code named A000, VW is going back to basics with an equine approach to under-developed markets. As yet details of the new model are sketchy but it's thought that costs will be kept down by offering just one body style (horse) and one colour (brown). However, that doesn't mean VW is skimping in other areas. Our spies say that some kind of 4WD set-up will be standard, probably an adaptation of the Golf's advanced 4 Motion system which can push power to the back hooves in slippery conditions. Engineers are also working flat out to ensure the horse's bi-fuel system can accommodate all grades of carrots and hay. It's not yet known if the horse will be sold in Europe but if it were to come here it would undoubtedly struggle without a diesel powered variant. Interestingly, Volkswagen is not the first manufacturer to develop a long faced, straw chewing model. Vauxhall have been making donkeys for years.




VOLKSWAGEN TO LAUNCH HORSE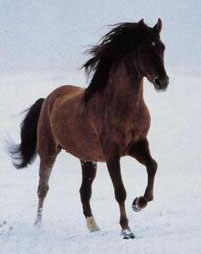 I DESIGNED THE LOTUS ESPRIT ROARS DRUNKEN GIUGIARO

Car design maestro Giorgetto Giugiaro has reacted angrily to accusations by some bloke that his recent work has been a load of rubbish.
"I designed the Lotus Esprit" snarled the Turin-based designer, "and you didn't".
Critics maintain that much of Giugiaro's recent work has been bland and derivative, with none of the flair or intelligent detail that earned his early work such acclaim. The man himself is unrepentant: "Which cars have you designed?" he shouted when asked for further comment; "The Lotus Esprit. Oh no, wait a minute, that was me wasn't it. That's right, ME. I designed the Lotus Esprit and no one else did so NURRR."
Colleagues and fellow designers are clearly alarmed by Giugiaro's anger. "This is very sad," notes British designer Peter Stevens, "and anyway, I did the facelift."



MR2 SCOOPS TACKLE OUT TROPHY

Toyota's current MR2 has won many plaudits for its performance and handling but, with no luggage space to speak of, it's of toss all use if you want to carry some bags. Fortunately this isn't a problem for the UK Nudists Association which has just made the roadster its Car Of The Year for a second time. "Critics say the MR2 only has enough room for a toothbrush," notes UKNA president Lysander Adipose, "and happily that's all my wife and I take with us on a weekend away. We're proud to make this bootless wonder our COTY again."
But it's not all good news for tackle-out motorists: "Cars owned by nudists are typically worth around £500 less than equivalent models owned by clothed people" warns Steve Stevens of market analysts CAP, "mainly due to staining."



DR FERDINAND PIECH. CHAIRMAN, VW GROUP

-Dr Piech was born in Austria and raised in a hillside cave. By wolves.

-Dr Piech is Ferdinand Porsche's grandson. He is also related to Les Ferdinand, Archduke Franz Ferdinand and The Miki Ferdinand Experience who had a German number one in 1974 with Meine Liebe ist heiß.

- Since seeing his portrayal of the similarly named Professor Peach in The Italian Job, Dr Piech's idol has been British comedian Benny Hill. When visiting an assembly plant Piech often runs around at double speed, pursued by scantily clad women and a park warden. He also brings a small bald man to VAG board meetings and repeatedly pats him on the head in an amusing manner.





The VW Horse caught on test in a field somewhere



Piech: glues his own hand to his head again. The clot.


HAKKINEN SMASHES 'BORING' BLAST WITH RADICAL PANTS PURCHASE


Not-as-good-as-he-used-to-be F1 driver Mika Hakkinen has answered critics who accuse him of being dull by buying a pair of comedy underpants. The red cotton Y-fronts were bought from an Everything For 10F stall on Monaco market and have the words "Beware the beast" written on the front. "This proves once and for all that I am a crazy guy," claims the Finnish driver. Sadly, McLaren team boss Ron Dennis says the humourous undercrackers cannot be worn during a race because fire proofing them would be "technically very challenging". This won't stop the wildly freestyling Hakkinen who has a more zany idea: "I am going to stretch the pants over my helmet and will be able to see the track through the genital access flap in the front" he says. "This will give a new meaning to the problem of flies obscuring my visor" the blonde racer quipped, after a 55 minute script meeting with his manager.




Hakkinen:
funny
shreddies

Car supermarket Fleet Shift of Windsor are offering Fiat Puntos for an amazing £5,499. The cars, which are of Cypriot origin, all come with a bafflingly unsaleable spec which includes ABS, Sat-nav, manual windows, steel wheels and unflattering non-metallic paint. Due to an administrative error at the factory, these Puntos are fitted with Polish market 1.2 litre engines. They run on leaves and poo, giving 23bhp. Buy one now and you'll never be able to get it serviced never mind get shot of the fucking thing.


© 2001. Sniff Petrol appears, as if by magic, every second Friday.