THAT'S RIGHT!

Yes, Sniff Petrol is 100 years old this week. It hard to believe it but we started way back in 1902 as The Gentlemen's Petroleum Inhalation Quarterly and have progressed, through two World Wars and, if you want to be a pig headed old racist, one World Cup, right up until the streamlined, computer controlled, laser welded Sniff Petrol of today.
So, to celebrate this remarkable landmark we're looking back to our past with six snapshots of Sniff Petrol's evolution, starting with our very first cover from right back in 1902. Enjoy!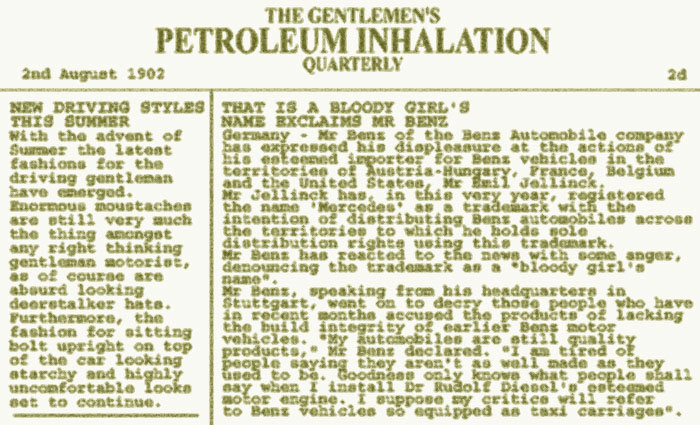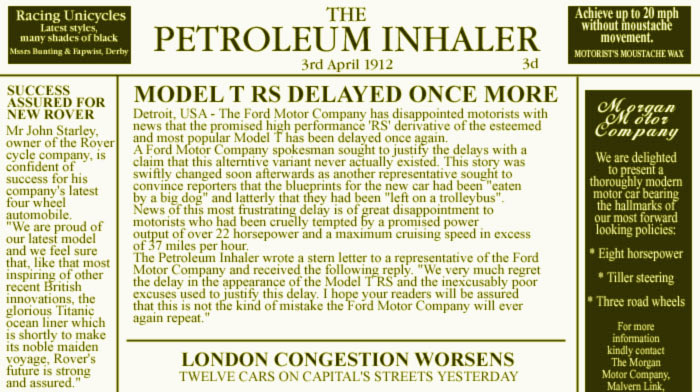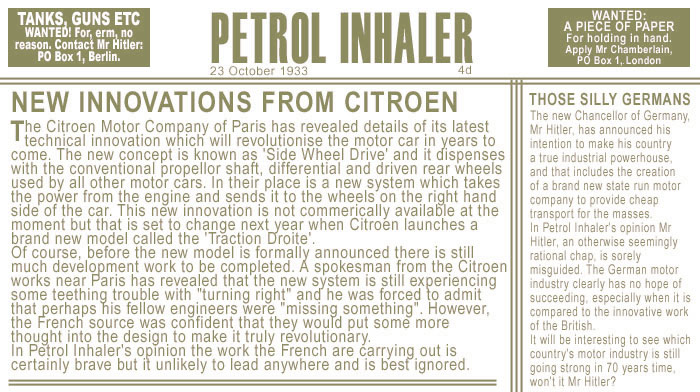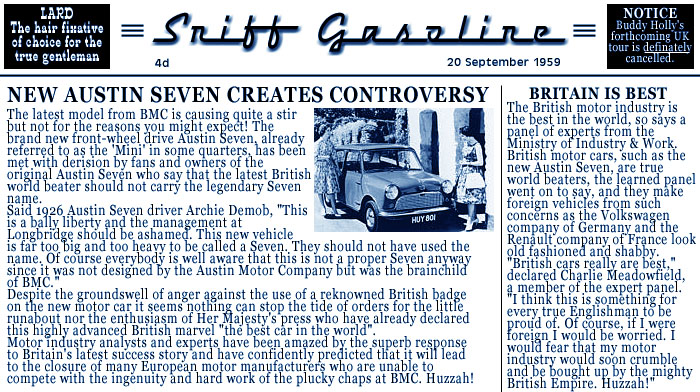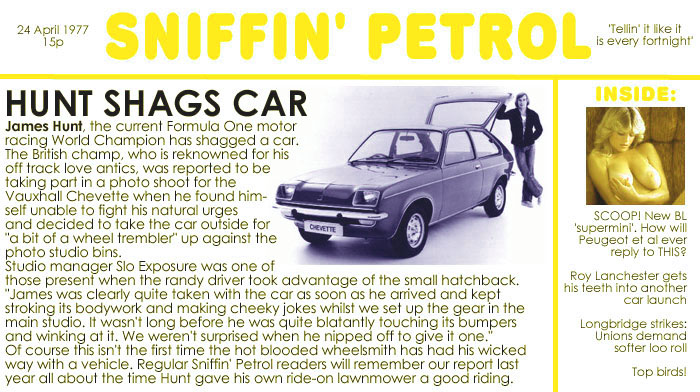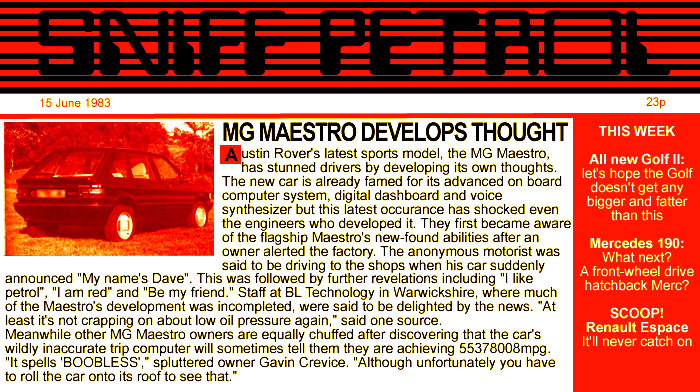 It has been brought to our attention that this issue of Sniff Petrol might in some way imply that Sniff Petrol is 100 years old. We now accept that this is wrong and that Sniff Petrol is in reality only one year old this week.
We can only apologise for any confusion that may have arisen from this mistake which was the result of some errors.




� 2002. Sniff Petrol every fortnight. Next issue16 August



Written by Sniff Petrol

With thanks to Poo and Dave the Cat

Here's the e-mail address: