Quite unbelievably tired, this month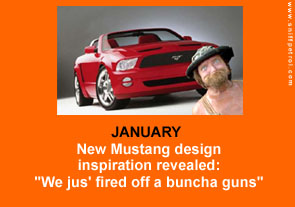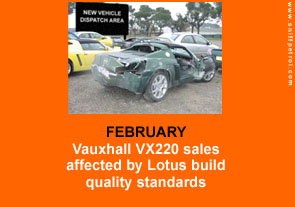 ...And other songs to which people only know a few words. Underworld's Born Slippy for example. Anyway, as the year draws to a close like a massive pair of temporal curtains, Sniff Petrol looks back at 2003 via the medium of pictures with lengthy captions underneath them. And stuff.

SHOULD AULD ACQUAINTANCE BE FORGOT...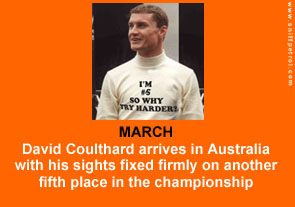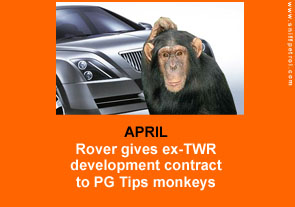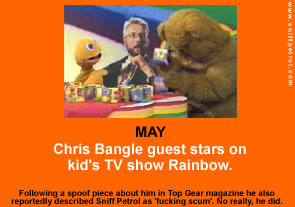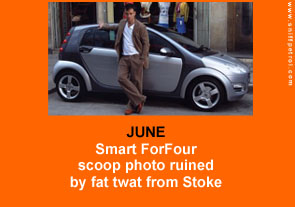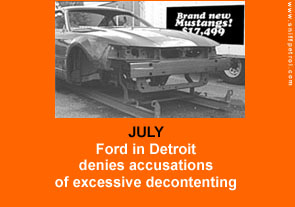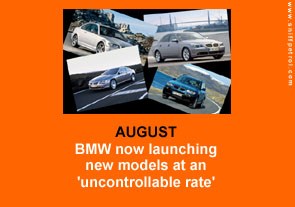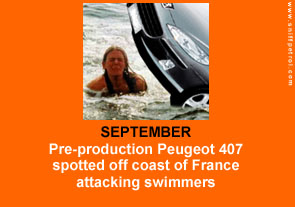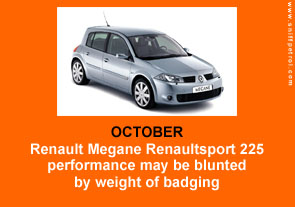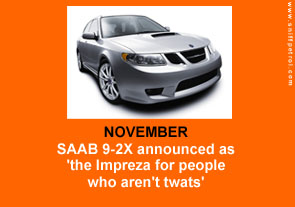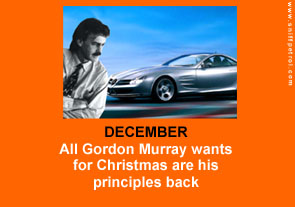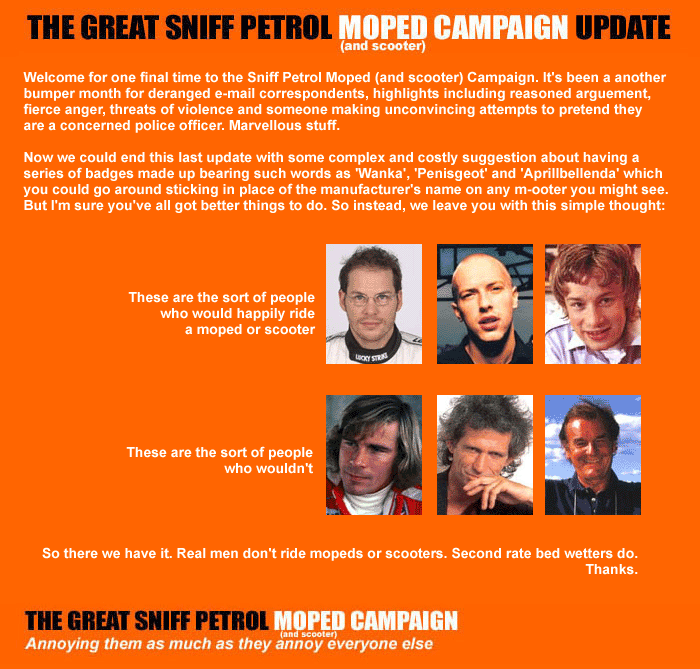 As Christmas approaches you may be seeking a special gift for the motorism enthusiast in your life. Or you could just sod it and buy them a DVD. Here are some suggestions.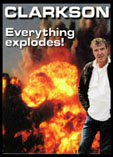 Title: Clarkson: Everything explodes!
What is it?: For the latest in his long line of successful sell-through videos and DVD, Jeremy Clarkson cuts straight to the chase, ditching wordy reviews and endless tyre squealing around airfields in favour of a series of back-to-back explosions. Highlights include an exclusive look at the new Lamborghini Gallardo - exploding. A unique take on the latest Bentley - exploding. And Jeremy picks his best and worst cars of the year - which then explode.
DVD extras: 30 minutes of unseen explosions, explosion out-takes, an specially shot interview with Jeremy, who then explodes.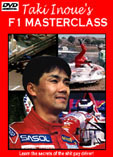 Title: Taki Inoue's F1 Masterclass
What is it?: Feckless and forgotten Formula 1 pay driver Taki Inoue presents his guide to not succeeding in the pinnacle of motorsport. Includes tips on how to qualify badly, how to get in the way of better drivers, handy hints on how best to get your car twatted by the course vehicle at Monaco and an entire section devoted to getting into a comedy accident at the Hungaroring in which you are somehow run over by a marshalling car.
DVD extras: Guide to other completely rubbish drivers from the past 10 years of F1. Plus Taki presents a breakdancing exercise routine entirely based around the funny way he rolled around on the bonnet of a Hungarian marshall's Tatra.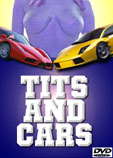 Title: Tits and Cars
What is it?: You like cars, right? You like girls, naturally? Now for the first time on DVD these two passions come together. Over 70 minutes of fast cars driving along, interspersed at five minute intervals with glossy shots of naked breasts, to give you a helping hand to the climax.
DVD extras: Specially compiled documentary about the Cuban missile crisis, complete with instant access and toggle function, just in case your mum walks in.








� 2003. Written by Sniff Petrol

With thanks to Poo, and to everyone who has supported this site throughout the past year. Sniff Petrol will return on 12 January