The mais non of motoring, every month






TREMENDOUSLY RICH TRAMP BUYS ROVER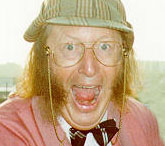 There was shock in the car industry this week with news that creepy billionaire Malcolm Glazer is to buy bankrupt British car maker MG-Rover. The American tycoon, who has already netted a controlling stake in Manchester United, has beaten off stiff competition from a number of rival British bidders, most of whom appeared to have assessed the way in which the previous owners' business model failed and then decided to copy it anyway.
Little is known about the reclusive Glazer, other than that he looks like he can't even afford basic personal hygiene products, but a few select details about his plans for MG-Rover have slipped out. First off, the weird looking magnate plans to merge the bankrupt company with his newly acquired football team to form a combined car making and football playing concern called Manchester Rovers. However, this is the just the start of an even more controversial plan to move the soccer team's home to the MG-Rover factory in Longbridge. "This is a very brave scheme but it does make sense," said football and cars expert Beckid Davham. "After all, car production usually only happens from Monday to Friday and football matches are usually on Saturdays so it all fits perfectly. Plus, MG-Rover were known for the flexibility of their Longbridge plant so they should have no problem with packing up all the robots on a Friday evening and filling the main assembly hall with a pitch, dressing rooms and stands with capacity for 70,000 fans. Most teams would kill for a stadium with a roof and now Manchester Rovers will get one for minimal outlay. Mind you, the roof isn't that high. But as long as Glazer doesn't buy a rugby team, that shouldn't be a problem".
Although the plan to move Manchester United to a site in South Birmingham isn't without potential snags, it is sure to be popular with the team's supporters because it will be closer to where most of them live.


Malcolm Glazer, yesterday

POLICE GET AWAY WITH MORE MURDER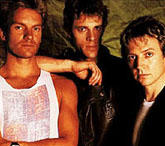 Following the controversial case of a policeman acquitted of speeding and dangerous driving despite travelling at 159mph on public roads, it has emerged that yet more officers have completely broken the law and then been let off for no fucking good reason. One such case involved PC Dave Twatt of Cheshire Constabulary who stole a car and then drove it at high speeds through the centre of Northwich, stopping briefly to score some crack before veering through a busy pedestrianised shopping street. However, the court was told that as a crime prevention officer it was vital that PC Twatt "familiarised" himself with the methods of local repeat offenders and that this included theft, dangerous driving and the eventual arson of the stolen vehicle. PC Twatt's case follows that of PC Dave Shitt of Warwickshire Constabulary who last month was acquitted of getting whacked off his tits on cocaine and brandy because he was "familiarising" himself with seized goods, driving at 172mph in a 30mph zone past a school because he was "familiarising" himself with a stolen-recovered Ferrari and then getting hold of a semi-automatic rifle and killing 14 people in a crowded cinema because he was "familiarising" himself with new police weaponry. A police statement was quick to point out that all forces remained committed to the war on speeding motorists and that ordinary drivers should not assume they are above the law without first becoming police officers.


The Police, yesterday. Unconscionable hypocrisy not pictured

PORSCHE INCREASES CONFUSION PERFORMANCE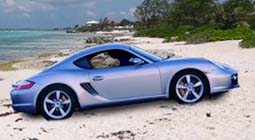 Porsche's new Cayman coupe is hugely significant, not only because it gives the German sports car maker a fourth model line and hence something for Autocar to use as a cover story for the next six months, but also because it allows the company to maintain its lead in having the most confusing model line up in the world. "That's right," agreed a spokesman, somewhat unnecessarily. "For too long we have ignored customers who want a Porsche that almost looks like a 911, that's almost as fast as a 911 and costs almost as much as a 911 but that isn't a 911. And now they can buy one. Almost".
The Cayman's introduction will come as a relief to Porsche management who had privately expressed concern that the company's range was losing its edge, in particular against child's plaything sports car manufacturer TVR which has maintained a strong confusion edge with a range of models that are all about the same size and price and performance for no explicable reason whatsoever.
In the past Porsche's confusion performance had entirely to revolve around the 911 range itself with a needless and baffling proliferation of two- and four-wheel-drive variants featuring slightly difference engines, power outputs, body styles and funny spoiler things on the leading edge of the bonnet. Spies say the Cayman finally allows the Boxster platform to play a crucial role in spreading confusion, along with the Cayenne, the success of which continues to confuse everyone because it's completely irrelevant and looks shit.


Cayman in a Cayman on the Cayman (Islands), yesterday

SCOOP! SOMEONE TO LAUNCH CAR!



Cancel whatever it was you were thinking of buying! Here at last are the exclusive spy photos which confirm that a well known car maker is planning to launch a new model which will shake up whichever segment it will compete in. The new car is already being described by company insiders as "radical" since it combines elements from a couple of other existing types of car that most people were probably happy with as they were. The new car is believed to use a well-proven range of engines with petrol variants coming from other cars that are already in production and a brand new diesel engine designed in conjunction with another car maker that will include some new technology and will offer class leading levels of torque and/or economy. Meanwhile, the chassis will rely on familiar MacPherson struts up front and rear suspension that is of a new layout that is said to offer some things that are better than previous designs. Although it's hard to make out precise details from these pictures of a disguised prototype, our sources tell us that the forthcoming model will mark a new design direction for the company and that the interior will feature unusual seats of some sort. With prices around the same as another car that's already on sale, this exciting new car is sure to cause some worried faces at some other car manufacturers when it goes on sale some time in the future.


The new car captured on test, yesterday






70 YEARS OF THE DRIVING TEST
2005 marks the 70th anniversary of the British driving test. To celebrate this occasion, Sniff Petrol asked you to send us your amusing driving test stories.


"Having failed my driving test once, you can imagine my discomfort when I went to take my test for the second time and the examiner recognised me as the man who had accidentally killed his wife! Imagine my surprise when he told me I had passed!" Strom Knaaa, Rotsmock

"When I went to take my driving test I was sure the examiner would fail me. I had forgotten my provisional licence, I couldn't reach the pedals and I wasn't wearing clothes. Also, I am a springer spaniel. Imagine my surprise when he told me I had passed!" Sophie, Chchchchangester

"During my driving test I deliberately drove into the sea. My examiner took it all in good spirits, even when I punched him in the face for no reason. Nonetheless, I was sure I had failed. Imagine my surprise when he told me I had passed!" Amstrad Popfrig, Leezmm

"I was so embarrassed when I went to take my driving test and realised that I had forgotten to bring a car! I had to carry on as if nothing was wrong but I was sure he was notice something was afoot. Imagine my surprise when he told me I had passed!" Lazlo Pamphap, Ppnging

"During my driving test I completely misheard my examiner and instead of performing an emergency stop, I smashed a gypsy in the face with a desk fan! Imagine my surprise when he told me I had passed!" Daffturd Smee, Leslie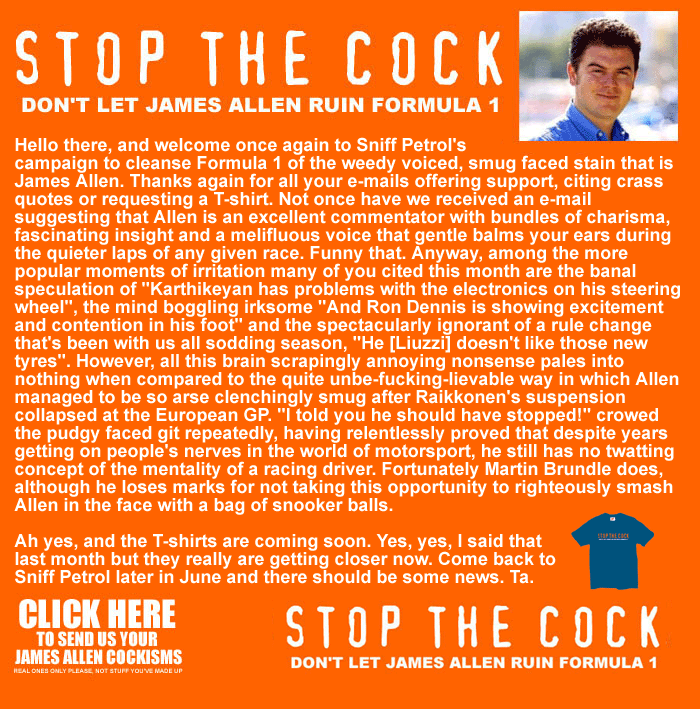 Och aye the noo muthafuckers! Dis is Crazy Dave comin' atcha with a brand new flava, and that flava is the flava of Red Bull. Kinda like a fizzy cough syrup, yea. I is chillin' for '05 wit' ma new beard and I don' give a shit about nothin' no mo', yo dig me? I's been havin' a mad bad month wit' a crazy number fo' at the Euro GP, even tho' The Man give me a drive by. Yea, like Crazy Dave ain't done a drive by before, no diggety. Yea. Monaco not so hot man, not when ma man Mickey Schu was illin' ma wheels in a five way slam, you know wha'm sayin'? That was bad shit man. Fortunately I own a hotel in Monte Carlo so I was able to return there for a shower straight afterwards.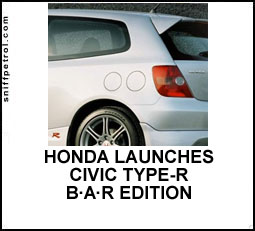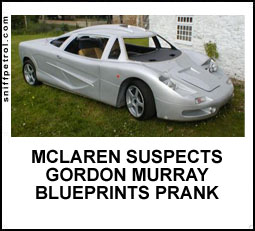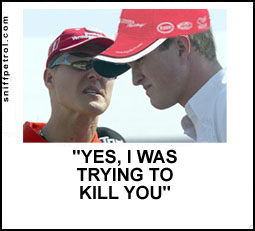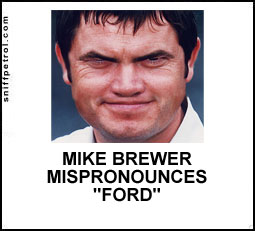 � 2005. Sniff Petrol every month. Next issue 1 July


Written by Sniff Petrol, with thanks to Stephen Grant, Alan Ripley and Poo