The holding operation of motoring, every month







What madness is this? A Sniff Petrol Readers' Photos Special? Don't worry, it's not of actual Sniff Petrol readers in the buff or anything. You see, every month Sniff Petrol gets sent many amusing e-mails, some containing funny images that readers have spotted somewhere or taken themselves, and for a while now we've been planning to share some of them with the rest of you. And what better time than when Sniff Petrol discovers he won't be around next week to create the scheduled new issue and must hastily think of some tissue thin distraction. Of course normally in such a circumstance I'd simply tell you to sit on your hands, face the wall and stop mithering me about why the new issue is late, but not this time, oh no. So, enjoy this smorgasbord of amusing photos and the proper new issue will be with you on September 16. Thanks.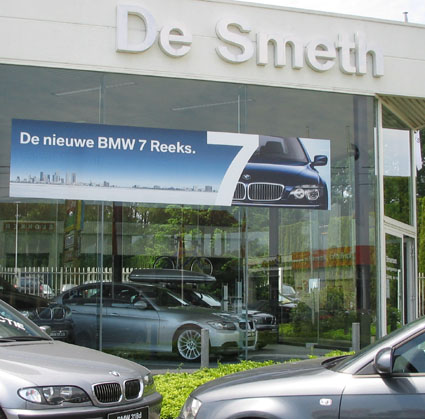 Reader Johnny Corridor sent us this picture which shows that even Belgian BMW dealers think the facelifted 7-series is a bit whiffy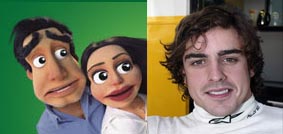 Carlin Gerbich has noted a remarkable similarity between mighty browed Spanish racer Fernando Alonso and those weird puppets they use to sell Dolmio pasta sauce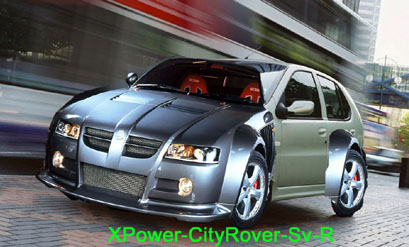 Top children's telly icon and Friend Of Sniff Petrol Gareth 'Gaz Top' Jones sent us this seamless Photoshop rendition of how MG Rover might cunningly combine left over stocks of its least popular models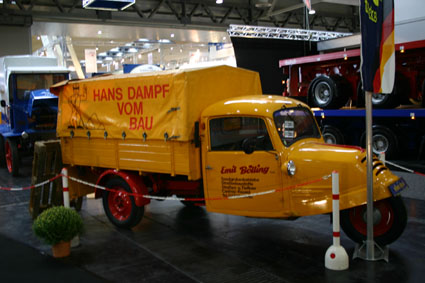 A correspondent calling himself Clutchslip sent us this photo of the transport used by Carcoat Damphands' overseas ancestors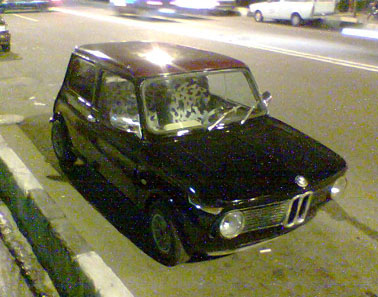 SCOOP! This spy pic, taken in Tehran by Chris Cook, proves that the next generation Mini will contain far more BMW influence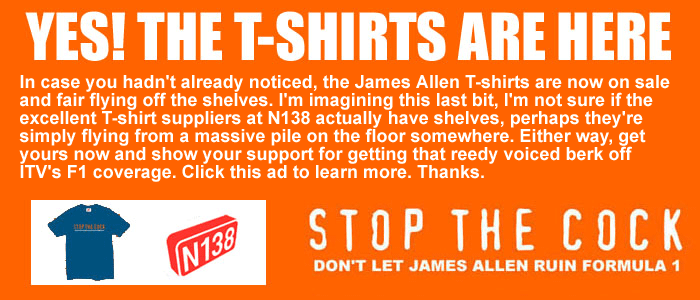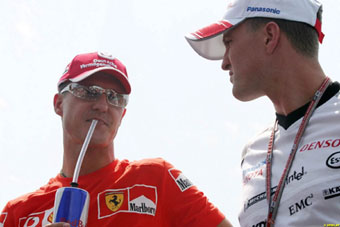 Sniff Petrol's long-running Schumacher brothers picture isn't the only comedy photo of the not-equally-talented pair, as Simon Hoyle proved by sending us this. You can make up your own captions this time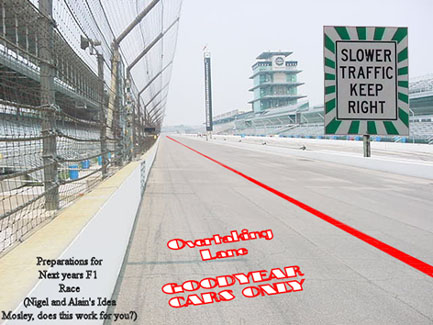 Nigel Aves submitted this ingenious suggestion for next year's US GP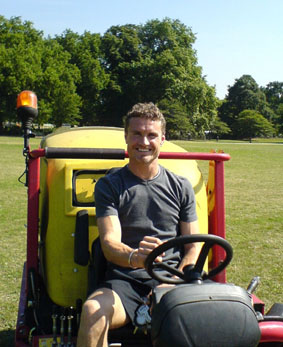 Every month Sniff Petrol is swamped with e-mails asking why-oh-why can't we feature a photo of an inexplicably cheery David Coulthard sitting on a small tractor. Now, thanks to Chris Turner, at last we can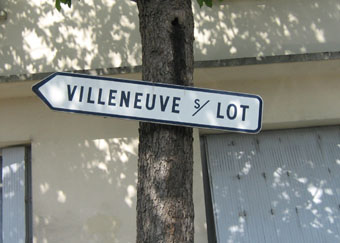 Not a readers' submission because it was Sniff Petrol that spotted this road sign in France, showing how the French nation has actually gone to the trouble of honouring French Canada's second best racing driver by naming a village after him. The name literally translates as "Villeneuve is shit"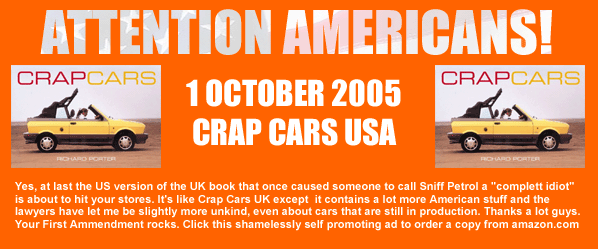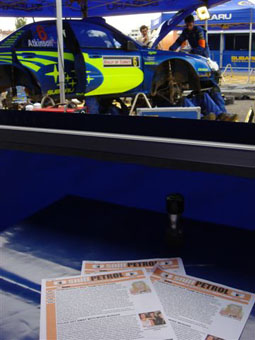 And finally, jovial sound recordist and another Friend Of Sniff Petrol Gordon Nightingale spotted this during a service stop on the WRC in Turkey, proving that Subaru rally mechanics have excellent taste in car-based website reading, even when they can't get to a computer


� 2005. Although you'll probably just paste all the images into some discussion forum anyway, as usual. Next issue 16 Sept

Many thanks to everyone who submitted the photos used here